Orientation for Kindergarten will be August 24th, 5-7pm
Orientation for Grades 1-5 will be August 25th, 5-7pm
Please Join Us as We Kick Off a Spectacular Year!!!
---
First Day of School for 2016-2017
Monday, August 29
---
Stay current on SWE happenings! Follow us on Facebook
https://www.facebook.com/southwestponies/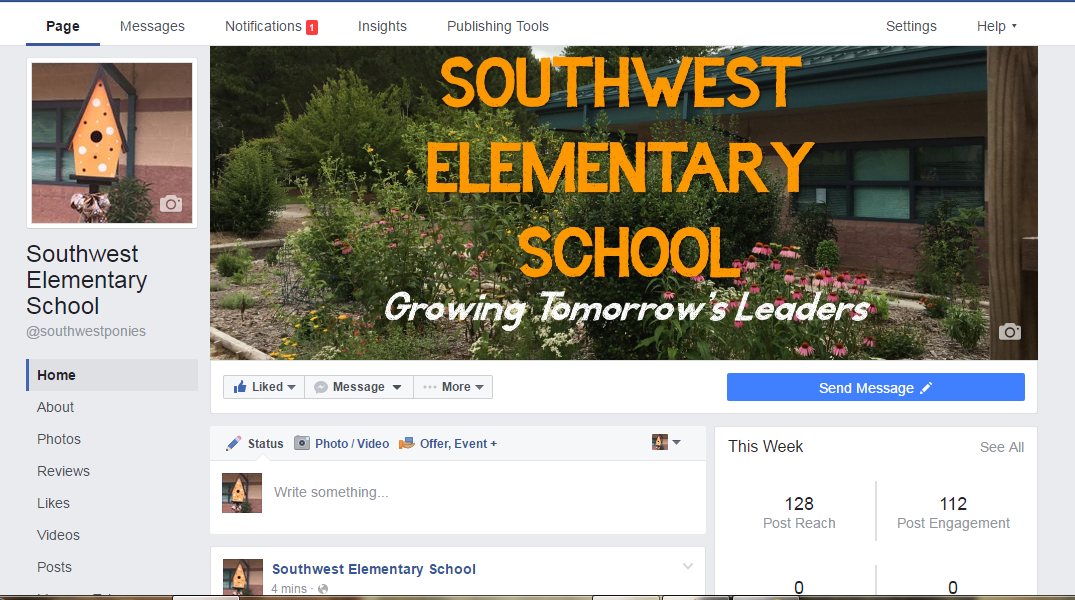 ---
The Onslow County School System will begin a Monday through Thursday workweek during the Summer months. The schedule change will begin the week of June 20th. The week of July 4th will be a Tuesday - Friday schedule with Monday, July 4th being a holiday. The Onslow County Schools will return to a regular Monday-Friday workweek the week of August 15th.
---
What You Need to Know for
KINDERGARTEN REGISTRATION
2016-2017 School Year
Your Child Must turn 5 on or before August 31, 2016

Please remember to bring:
1. Certified Birth Certificate
2. Updated Immunization Records
3. Proof of Residence (utility bill)
4. Photo ID of the parent/guardian
---
WE ARE SUPER EXCITED TO EXTEND A NEIGHHHHHH-BORLY PONY WELCOME TO ALL OUR FAMILIES!

---
Arrival BELL TIMES:
Children MAY ENTER- 7:45
FIRST BELL- 8:00
WARNING BELL- 8:10
TARDY BELL- 8:15
DISMISSAL BELL TIMES:
3:00 FOR CAR RIDERS AND 3:10 FOR BUS RIDERS