***NEWSLETTER CORRECTION****
MEETING FOR 5TH GRADE LAP-TOP DEPLOYMENT
TUESDAY, SEPTEMBER 1, 6:00PM (NOT THE 2ND)
A PARENT OR GUARDIAN MUST BE PRESENT
COME AND TRAIN TO USE YOUR E-BRAIN!
---
NAME TAGS FOR CAR PICK-UP COMING SOON!!!!!
In an attempt to continue to serve you better, we will be sending home 2 GREEN car tags with your child's name on each one. Please cut them in half and rubber band one to your passenger seat visor. When you pull through the pick-up area, flip your visor down so SWE Staff can see your child's name.
If you have more than one child, please, place the additional tags on your dash where they can be easily seen.
One tag is for you and one is for any other vehicle or person who might be getting your child/children.
This will help us get your child to you more quickly!
Happy Trails!
Your SWES Family

---
WE ARE SUPER EXCITED TO EXTEND A NEIGHHHHHH-BORLY PONY WELCOME TO ALL OUR FAMILIES!

---
NEW DISMISSAL TRAFFIC PATTERN
We are using a new car rider pattern in the afternoon ensure everyone's safety!
Please see the map below and we THANK YOU for being patient, kind and putting children first!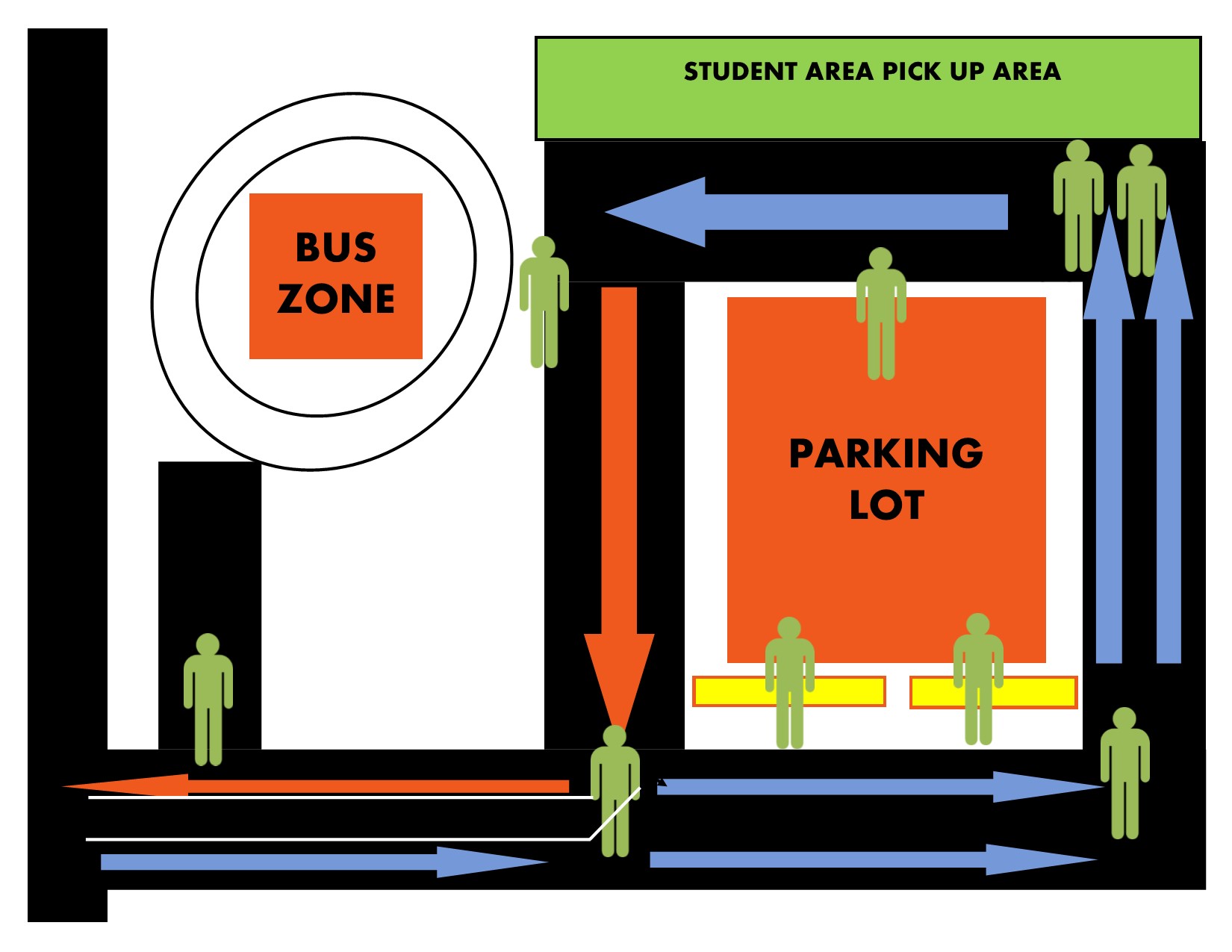 ---
Arrival BELL TIMES:
Children MAY ENTER- 7:45
FIRST BELL- 8:00
WARNING BELL- 8:10
TARDY BELL- 8:15
DISMISSAL BELL TIMES:
3:00 FOR CAR RIDERS AND 3:10 FOR BUS RIDERS
---