---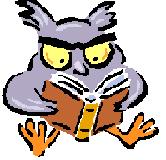 Complete your LearnStorm activities each week!
Welcome to the best grade at SWE!
I've been part of our wonderful Southwest family for nineteen years, but it took me a while to get here. I have lived in ten different states and have taught in four. My school career began in Massachusetts, but I went to eight schools before I graduated from Ayer High School in my home state. I learned to teach at the University of Louisville, and I still love taking classes to learn new things.
When I'm not at school I love to watch the Red Sox, go for long walks with my dog, Elvis, and find new books to read. I am glad to live in Eastern North Carolina because we have delicious oysters and beautiful beaches.
I have three children who think they are all grown up. My daughter, Corina, is a teacher in Boston. My son, David, is an agronomist in Wilmington. And my youngest son, Alex, is a marine stationed in California.